Search Firm is the DNA itself that absorbs different and unique talents and creates new markets.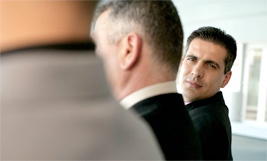 Search Firm has grown steadily in the Human Resource Market (HRM) by making best use of its knowhow and experience in the Executive Search Business.
Supported by its experience and expertise in placing the best appropriate people for its clients, Search Firm creates the new HRM and hence expand its business.
Search Firm challenges the market created by itself, and continues to evolve in tandem with its clients.
Be in your future.